The Interreg MED Programme gathers 13 European countries from the Northern shore of the Mediterranean. They are working together for a sustainable growth in the region.
The Programme supports projects developing innovative concepts and practices and promoting a reasonable use of resources.
NEWS
Events
A Tool for greener public buildings
Securing funds for renovating large public buildings to reduce their energy consumption is not easy for public authorities in the Mediterranean area. To tackle this issue, the SISMA project developed the "Subsidy Evaluation Tool" (SET).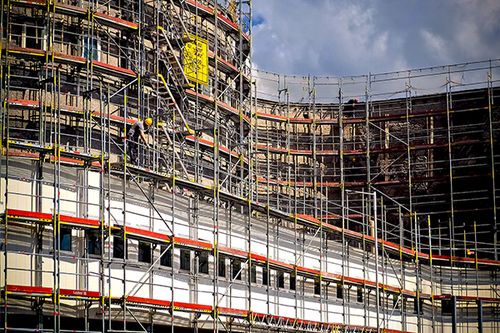 THE INTERREG MED PROGRAMME AT A GLANCE!

Find out from which countries/regions most of our project partners come from, which type of organisations they belong to, which thematic topics are more popular among them and much more thanks to our interactive map!

focus
MADE in MED - a conference to experience the Mediterranean cooperation

Over 600 people were gathered in Rome in April 2018 to discover and experience the results
of our projects but also to discuss the future of cooperation in the Mediterranean.

Find out what happened during this two-day event!
Million
Inhabitants in our area