Types of projects
What is a module-based approach and why adopt it ?
Based on the MED Programme 2007-2013 experience, the development of a new and innovative public intervention needs three successive phases :
a phase of study and development of strategies and policies
a phase of testing, to validate the hypothesis developed
a phase of transferability and capitalisation of results at the transnational level

The majority of the projects co-financed during the last programming period followed this scheme, combining all three phases in one single project. Nevertheless, the experience has shown that, in some cases, gathering these three phases in one same project does not allow each phase to be developed optimally.

With the aim of transforming ideas into concrete and innovative solutions with a transnational impact, the Interreg MED Programme 2014-2020 has decided a new orientation in order to give to each one of these phases a real space to grow in projects under thematic Priority Axis 1, 2 and 3. This approach is materialised by different "modules", which applicants must refer to in the elaboration of their project.

The module-based approach responds to the need to exploit in an optimal way the diversity of competences, characteristics and proposals of each partner structure, offering them a variety of operational combinations instead of a uniform operational model, similar to the 2007-2013 programme period.

Choosing the appropriate module, the partnership can focus on well identified types of activities bringing a concrete contribution to the delivery of the tackled specific objective. It can target and adapt the project to the focus and quality requirements of the European Commission and the MED area States. Each applicant can optimise its role and activities according to its expertise and skills, defining its role on the basis of its technical or institutional profile.

Three different modules have been defined by the Interreg MED Programme :

A modular project can be composed by one or several modules depending on its strategy and main objectives, expected results, competences and experience of the partnership. Each one of the possible configurations (single-module or multi-module) is called a type of project.
What is a Horizontal project ?
Horizontal projects are the unifying element of a thematic community of projects. They are in charge of community building activities, joint communication and joint capitalisation of the relevant projects.
They shall allow real synergies and provide a better visibility to reach policy making level.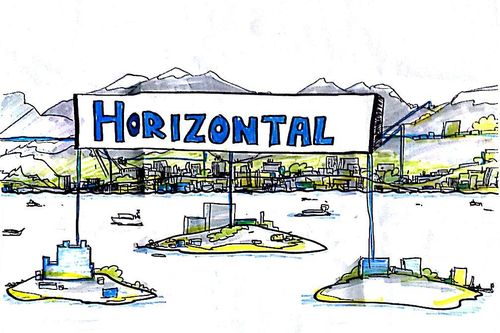 Read more
Under the monitoring of the Programme Authorities, Horizontal projects will have the task to promote the modular projects' communication and capitalisation actions within a joint framework, in order to better highlight the interests of the programme as well as of the transnational projects themselves.
Horizontal projects will not implement and achieve their own territorial objectives but will gather results in progress and facilitate transfer from modular projects to other communities (institutional, scientific and thematic European networks/stakeholders).
They will: