The Renovation Wave in the Mediterranean
Renovating buildings to better perform in energy efficiency is gaining fresh momentum with the Renovation Wave initiative, one of the flagship programmes of the European Green Deal adopted in October 2020. Refurbishments stand then as major contributors to a decarbonized society as around 60% of current EU's buildings were conceived under lacking energy efficiency requirements.
A "Renovation Wave" is all the more crucial, as buildings use more energy than anything else in the EU: they account for more than 40% of the EU's total energy consumption. On the other hand, they release 36% of energy-related greenhouse gas emissions.
The current EU policy framework requires mandatory energy audits on buildings used by large companies; for the rest, SMEs and public buildings, there is no obligation to conduct them. Carried out by external service providers, a building audit is a 'key implementation step' to identify where and how energy is being used in order to quantify and prioritise energy savings opportunities.
The self-selection bias leads to a general lack of information on the energy use, costs and carbon emissions in the public building stock and thus hinders renewable energy opportunities. And, while data regarding private buildings are available, the landscape of energy efficiency in public buildings is little known. Yet, achieving sustainable urban development calls for a clear picture of the environmental record of the European building stock at the outset.
This is why the Interreg MED Efficient Buildings community strives to develop and implement energy
efficiency practices, starting from an environmental assessment of the public building stock.
Bringing together 95 partners from 10 cooperation projects with an emphasis on 'pilot-testing' activities, the community elaborates, exchanges and spreads tools fostering energy efficiency upgrades.
A series of testing was conducted throughout several Mediterranean municipalities, shaped according to local specificities such as the climate conditions
The implementation and transposition of the Energy Performance of Buildings Directives (EPBD) and the Energy Efficiency Directive (EED) to the region by local authorities also have to take into account, for instance, the high share of cultural heritage buildings which may require the introduction of new technologies. In this framework, the New European Bauhaus initiative launched along with the Renovation Wave is expected to create a bridge between technology and the world of art and culture.
Another barrier to increasing renovations is that clean energy financing is a patchy, bureaucratic and complex process. Economists from a DG ENER study suggested that one of the consequences of such financial landscape is the underinvestment in energy efficiency renovations. On this topic, one project of this community – the STEPPING pilot project - has shown promising results in attracting investment: learn how in our focus here.
Either formally through Memorandums of Understanding or informally upon peer reviews, the community's objective is to promote cooperation opportunities and provide local authorities with ready-to-use tools, easing decision making on energy efficiency renovations projects, tailored to the Mediterranean-specific conditions.
Driving energy efficiency with staff of local authorities
Taking into consideration that the construction sector is an economic driver accounting for around 9% percent of the EU's GDP, buildings' renovation is an opportunity for green and inclusive recovery. However, the construction industry actors are reluctant in getting involved if these investments
This is why the efficient Buildings community is targeting actors beyond the public-sector ownership to get involved. Community projects such as EduFootPrint created a calculator tool.
Capacity building for local public administration staff is crucial in the Efficient Building community's projects and can even lead to the integration of new knowledge regarding regional policies' implementation.
An outstanding example in this field is the "Ambassador Building" concept elaborated by the IMPULSE project partnership: based on the Energy Efficiency directive's renovation requirements for 3% per year, a protocol on public buildings' typology has been setup with one building held as the most representative of each type, the "Ambassador Building". Energy simulations have then been conducted solely for the Ambassador Building with the overall objective of prioritising buildings' renovation and support local authorities to answer the urgent question: "Which buildings and what energy-upgrading interventions should be done in the upcoming years"?
The big added value of this kind of tool [the Edufootprint calculator] is a result for the entire community of users, and not only for those who make a professional use.
Rossella Cendron, Mayor of Silea
Among the 11 "Public Building Ambassadors" selected for their energy savings' potential, the M. Montanari Primary school that was renovated with regional funds from Emilia-Romagna region (ROP ERDF) was chosen: a clear mainstreaming case of the IMPULSE Tool, a result of cooperation recognised and up-taken by regional authorities.
Therefore, increasing capacity on energy efficiency projects for local administrations is essential to the community and it does so in a way that reflects sustainability demands on policy change.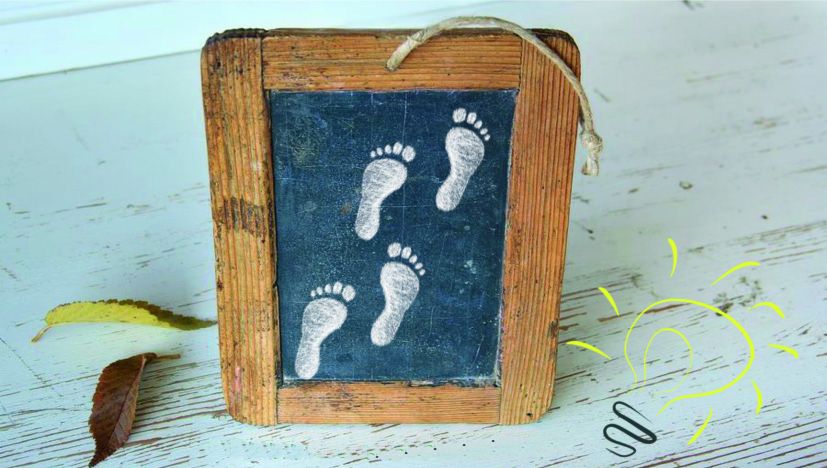 The 'sustainable mind' of the Efficient Buildings community
The projects are focused on refurbishments rather than construction. Improving energy efficiency of already existing buildings may prevent cities from deserting the already established built areas. Plus, the Efficient Buildings projects' community came up with a set of tools that covers all lifecycle phases of public buildings' energy efficiency renovation, reminder of a circular scheme: assessment, overall planning and financial planning.
Last but not least, the Efficient Buildings community proved to be a great arena for peers' exchange and projects' complementarity. Thus, data from the SISMA Subsidy Evaluation Tool (SET) to simulate investment costs and payback time, have been used to feed and test the ENERJ platform, designed to reflect local building characteristics and energy efficiency measures on the very same map.
Also, the NEW FINANCE project signed 3 Memorandums of Understandingss with PrioritEE, STEPPING and SHERPA projects to strengthen technical cooperation, exchange information and to develop common activities, especially when it comes to reviewing technical criteria.
By using environmental assessment schemes to overcome the lack of information and pushing for actions towards a low-carbon society, it is hoped that the EB community's spirit will constitute a gateway to embrace change in climate policy, on public buildings refurbishments and beyond.