Smoothing the financing of greener public buildings
STEPPING project and enhancing Energy Performance Contracts (EPCs)
The "one size fits all approach" cannot be applied to energy efficiency refurbishment plans in the Mediterranean region as it relies on a variety of parameters comparing to the rest of the European Union; with climate change and public finance constraints being the most important ones.
Because the fragmentation of the investments and the variety of sources make for a complex financial landscape, STEPPING is one of the projects of the Efficient Buildings community that focuses on facilitating the financing of energy efficiency improvements in public buildings. Gathering nine partners from seven countries during three years, the project aims to facilitate several aspects of clean energy financing schemes. To do so, STEPPING resolves around diffusing the benefits of Energy Performance Contracts (EPCs) with the underlying aim of attracting investment towards greener public buildings.
An EPC is a financial mechanism to guide investment in an energy-efficient building stock. In order to identify recurrent issues related to EPC contracts' implementation, a consultation process was conducted through a participative approach with policy-makers, institutions, energy service companies (ESCOs), public local authorities and financial actors from Greece, Malta, Slovenia, Portugal, Spain, France and Italy. Advocacy and structured liaising activities prior to the formal consultation process was key to raise the much-needed awareness and subsequent commitment in the project implementation activities.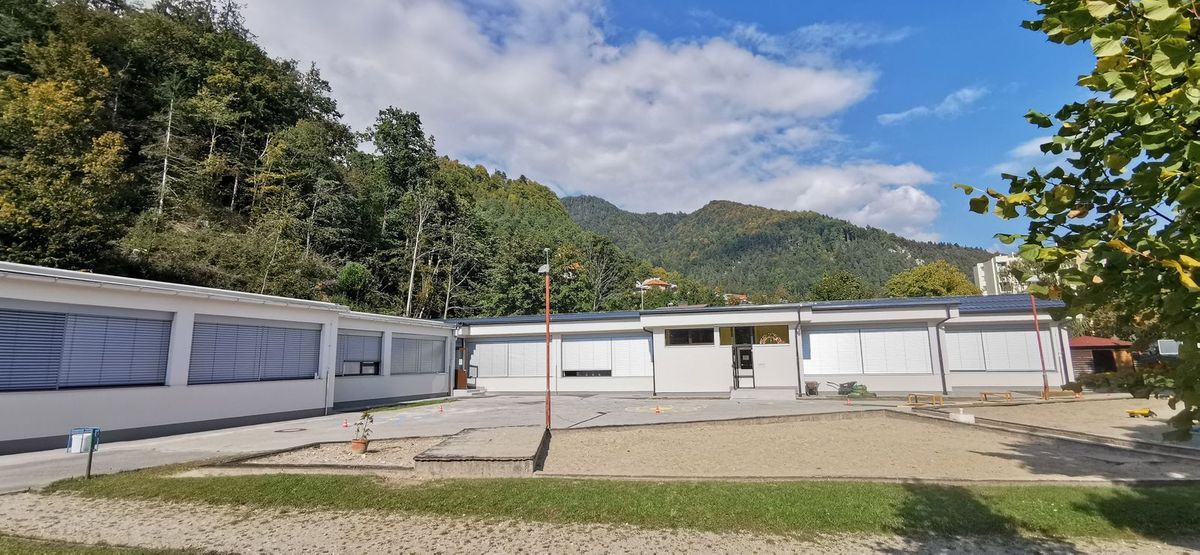 STEPPING MAIN KEY FIGURES
Municipalities involved in Investment Plans (IP): 74
Involved buildings: 170
Investment Plans: 16
Total Investment expected from IP: 18,7M€
Total Investment awarded with Tenders: 9 M€
Trained people: 280
Energy saved: about 7 GWh/year
CO2 saved (IP level): 2.000 tCO2/year
This process led with actors directly involved in EPCs opportunities revealed that they remain an "untapped resource", mainly because further calibration would be required to fully match and achieve the aims of the Energy Performance of Buildings Directive (EPBD).
EPC contracts are better known and implemented in big cities whereas smaller towns show unbalances between the number of companies demonstrating EPC experience and the ensuing need for application. One of the aspects of STEPPING is to support a wider adoption of the EPC contracts by pooling together small municipalities to reach economy of scale. "Thanks to the STEPPING project, the urban community of Porte de l'Isère (25 municipalities) is experimenting the pooling of energy performance contract for 5 municipalities. The goal: to enable them to access technical and financial engineering to which they could not pretend alone", says Sebastien Delmas, Sustainable Building director at the agglomeration community.
A second major aspect which STEPPING tackled has to do with strengthening public administrations' capacities. The consultation had shown that undertaking renovation projects on public buildings requires an umbrella of administrative, operational and legal skills which the actors in charge may not possess.
To help them conduct autonomous analyses, the STEPPING EPC Simulation Tool, together with the MED EPC Guidelines and the Training Package facilitate the EPC uptake in the public sector.
From November 2016 to October 2019, STEPPING deployed a series of activities and managed to engage with 74 local Authorities and asses 170 public buildings on renovation needs. Worth noting that the face to face meetings have been organised in collaboration with H2020PROSPECT.
Stepping provided us with a lot of benefits, because it helped us in approaching the energy efficiency topic in the right way, being supported profesionnally. In quite a short time frame, our research institute was driven to launch en Energy Performance Contract call for tender.
Claudio Rolfo from the Istituto Nazionale di Ricerca Metrologica
One of the main results of the project is the STEPPING platform, gathering full information on the project's results; among them, 16 Investment Plans have been then developed tailored to the different framework conditions of the partners' territories. In Italy, in Piemonte and Modena, the project succeeded in launching 4 EPC tenders for 20 municipalities and 94 buildings, while in France, in Spain and in Greece the tender documents were prepared for a potential future launch.
Moreover, among the recommendations developed in the MED EPC Guidelines, a way to provide local public owners and managers assistance with the multidisciplinary skills required and to improve the knowledge and expertise of those involved in the financing process is the establishment of one-stop shops, national contact points for up-to-date information on technical solutions and legislative changes. The regional agency Auvergne-Rhône-Alpes Energy Environment (AURA-EE) is to set up nine One Stop Shop Services to assist the renovation of 115 public buildings within three years.
By enhancing knowledge of the EPC market, encouraging technical assistance and pooling small municipalities together, STEPPING's main benefit is to ensure the challenge of local authorities' commitment in accelerating energy efficient refurbishments.