Project stories
Learn about the solutions designed by our projects, their work, their activities, their results and achievements but also their difficulties.
Blue Growth
Involving students in a blue growth experiment, a bright initiative!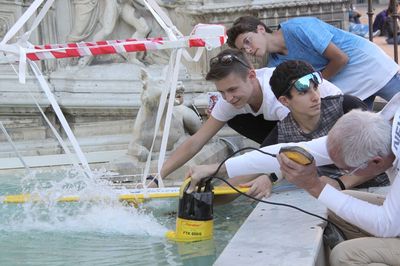 Have you ever thought that involving high school graduates in your project activities can benefit your project implementation and give you a lot of satisfaction in sharing your work and results?
Green Growth
The Green Growth Community is awarded the UfM label!
The Interreg MED Green Growth Community has eventually been labelled by the 43 Member States of the Union for the Mediterranean (UfM)...
Urban agriculture at the centre of cooperation on both shores of the Mediterranean
The border between urban and rural areas is gradually disappearing. Cities are becoming more sustainable, which implies...
Social & creative industries
Efficient Buildings
SUBSIDY EVALUATION TOOL SUPPORTS GREENER PUBLIC BUILDINGS
Securing funds for renovating hospitals, schools and other large public buildings to reduce their energy consumption is not easy for public authorities...
THE RENOVATION WAVE IN THE MEDITERRANEAN
Renovating buildings to better perform in energy efficiency is gaining fresh momentum with the Renovation Wave initiative, one of the flagship programmes of the European Green Deal adopted in October 2020.
Smoothing the financing of greener public buildings
The "one size fits all approach" cannot be applied to energy efficiency refurbishment plans in the Mediterranean region as it relies on...
Renewable Energy
Clean energy : a real opportunity in isolated Mediterranean territories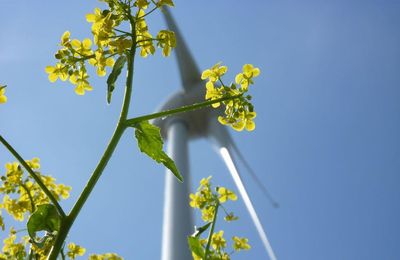 The Mediterranean has 190 islands and 71% of its territory is rural. These areas, due to their isolation, are characterised by small-scale economy, difficulties in...
Overcoming energy poverty in rural areas and islands
Poor access to energy is still an issue for many European citizens and it will increase in the coming years.
Urban Transports
Sustainable Tourism
24 projects acting for a more sustainable Tourism in the Mediterranean
Balancing the tourism economic returns with the protection of natural resources and population in one of the most famous touristic destinations in the World is a challenge for many Mediterranean municipalities.
Ecotourism packages, a socially responsible way of travelling in the Mediterranean
According to a report by the World Travel and Tourism Council, 3.2% of the world's gross domestic product is directly generated by tourism alone, a figure that is steadily increasing.
Biodiversity Protection
Tracking litter in Mediterranean Marine Protected Area
The Mediterranean Sea is one of the most affected areas by marine litter in the world. Marine litter is found lying on the shores, floating from the surface to the bottom of the sea.
Governance
Strategic projects: towards a better coordination of initiatives in the Mediterranean
The Mediterranean Sea has 2.5 million square kilometres, shared by 22 countries of 3 continents. It is also among the world's busiest waterways, increasing the risks and challenges...
Project experiments push forward Governance in the Mediterranean
In 2018, the Interreg MED PANORAMED governance project launched a series of experiments, together with six institutional partners from Mediterranean countries, aiming at the integration of results...